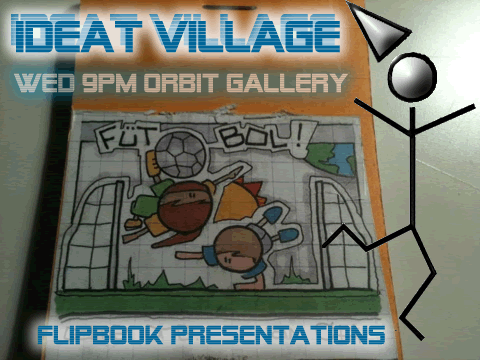 After Project Walkway stop by ORBIT Gallery for a fun, recent addition to our event line-up.
Created and presented by Ian Applegate, a self-taught animator with a clean line and an active imagination. His series of flip-books bring animation back to it's roots, before the time of celluloid heroes.
Ian will be projecting his hand drawn cartoons for the enjoyment of the general masses, and be on hand afterward. A visual romper room that will both educate & entertain.
Like all Ideat Village events, IT'S FREE!
Go home