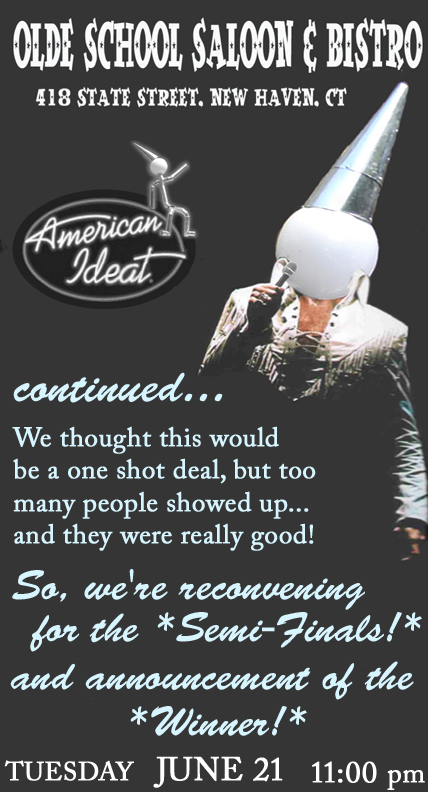 American Ideat is always a crowd pleaser!
Join us for back-to-back nights of Ideat Village's popular judged karaoke event,
hosted by the one and only Ms. Robin Banks.
This year's winner will be selected Tuesday, June 21st at Olde School Saloon and Bistro.
Every Tuesday is karaoke night at Olde School, so even if you are not one of the American Ideat finalists, you're welcome to come and sing!
Karaoke begins about 9:30, and the American Ideat competition will begin about 11:00 or 11:30.
Stay and sing some more after the winner is announced.
You don't have to be a star -- just look like one.
More about&nbsp&nbspAmerican Ideat
email ideat_village at snet.net for more info