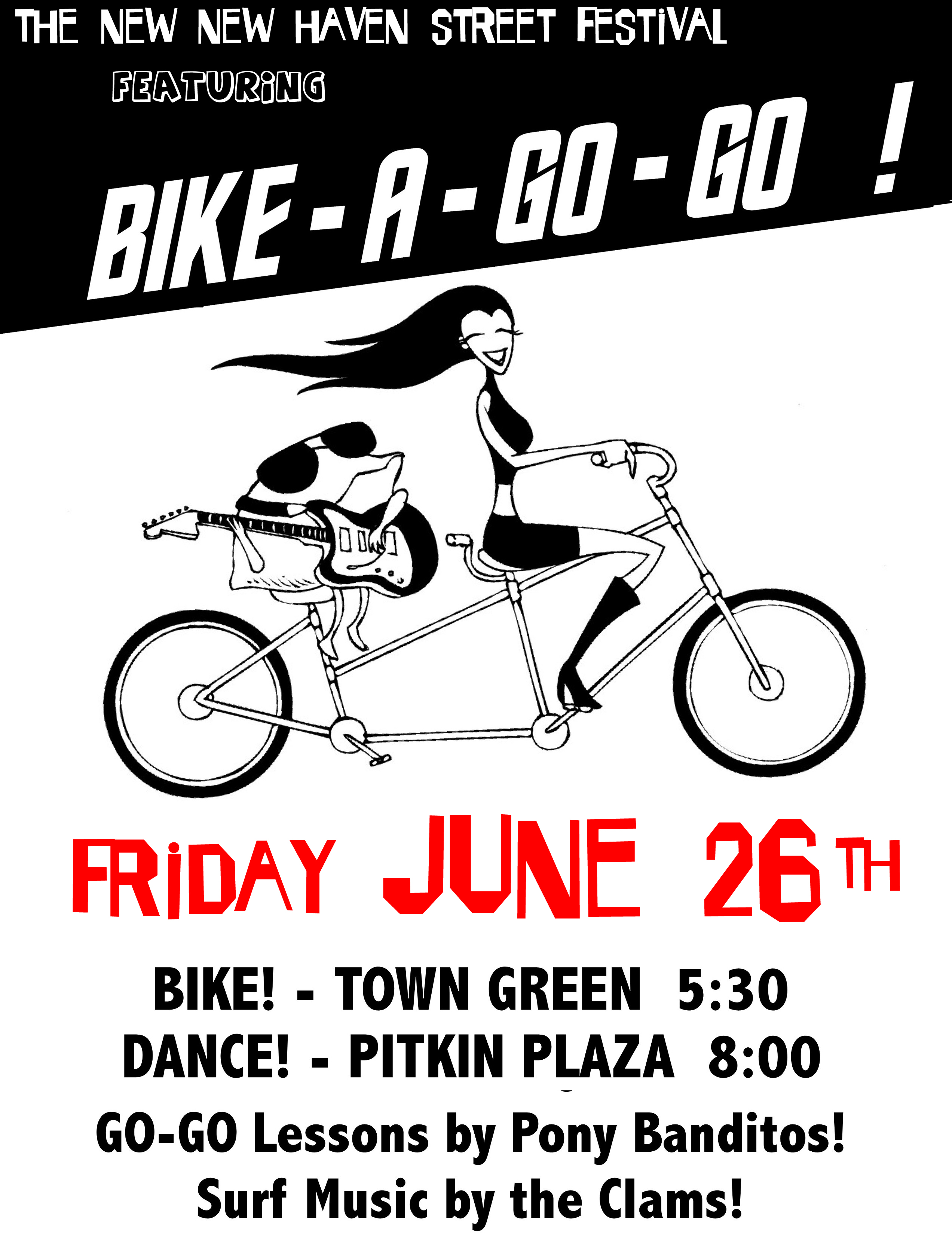 Live Surf Rock band on bikes with Go-Go dancers? Why not!
Local Surf band, the Clams, have equipped 3 tandem bikes with amplifiers, drums and most importantly... Go-Go dancer pilots!
Join them at the Critical Mass bike ride from the flagpole on the green at 5:30.
Bring your bike and ride along! Free Clams CD to anyone who rides along in a skirt and go-go boots!
Next, roll into Pitkin Plaza at 8:00 for FREE Go-Go dance lessons with Nouveaux Pony Banditos and more live surf rock by the Clams.
more info:
The Ride
The Band
The Girls
It's all part of Day #1 of
Ideat Village presents... The NEW New Haven Street Festival!
Friday June 26th 5:00 pm - 10:00 pm
Lots of music and other fun stuff... all FREE!