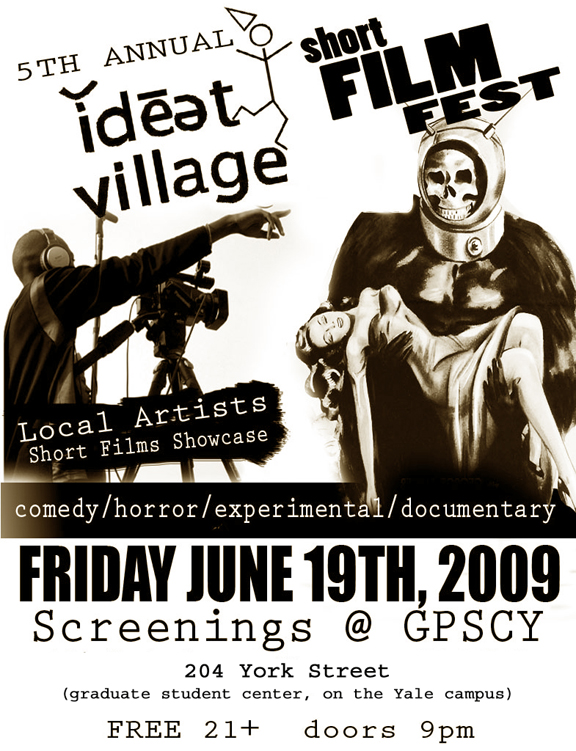 Help us celebrate our 5-year film fest anniversary... in style.
Creative "red carpet" attire is encouraged.
Also, a very special live "intermission" performance by DJ Real
One of only two rare Connecticut appearances!
Films will likely run until about midnight, but plan to stay and chat with the filmmakers. The bar is open 'til 2:00 am.
Note... We are still accepting film submissions!&nbsp &nbsp If you have something you'd like to show, email Ideat Village
and we'll put you in touch with the film fest directors, Liz and Eric, for more info.
Go home