Arts and Music Festival
Brought to you by New Haven's most creative VILLAGE IDEATS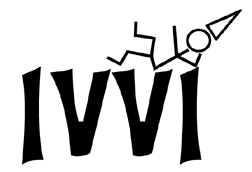 The Palindrome
Friday, June 8th - Saturday June 23rd 2007


UPDATE... WEDNESDAY JUNE 20th
Watch the American Ideat semi-finals tonight
on CTV, Channel 26 from 7:00 - 9:00
The first tryout round Monday at CTV was wild!! Check it out. (click here for full schedule)
IVVI starts off with the annual Kick-off Party and Fundraiser on Friday, June 8th
and continues for two weeks of music, art, games and more!
Artists, exhibit your work all day at Pitkin Plaza on Saturday, June 16th.
Some old favorites will be back -- including the wildly successful American Ideat competition and Iron Painter -- as well as new surprises.
Here's what we've got for Ideat Village's big 6th year:


(Click image for event info)

Check back often... We'll be posting any updates you should know about.






for more information
e-mail ideat village