Arts and Music Festival
Brought to you by New Haven's most creative VILLAGE IDEATS
Remember when we said last year's IDEAT VILLAGE would be the last?
Well, we were wrong. IDEAT VILLAGE is back again this year... bigger and better than ever!
This year, look for IDEAT VILLAGE IV all over New Haven
Lots of venues and lots of variety!
June 10th - 25th 2005
All of your favorites will be back -- Iron Painter, Gallery 29 and tons of Music, Poetry, Comedy and Drama
but also watch for a whole bunch of new features
including the WORLD PREMIERE of AMERICAN IDEAT !!!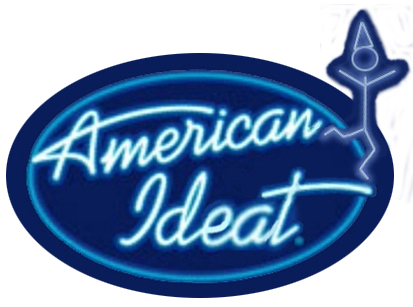 Mark your calendars... June 10th IV Kick-off Party at Cafe Nine

More on AMERICAN IDEAT and all sorts of other events coming soon... check back often!

Click here for a recap of last year's music and interactive art events



∙ Ideat Village 2003 ∙




for more information
e-mail ideat village