Arts and Music Festival
Brought to you by New Haven's most creative VILLAGE IDEATS
Wow!... It's Ideat Village's 5-year anniversary celebration!!
Friday, June 9th - Saturday June 24th 2006

The Ideat Village of Ideat Villages!
IVV starts off with the annual Kick-off Party and Fundraiser on Friday, June 9th and ends with an art-filled day at Temple Plaza on Saturday, June 24th.
Some old favorites will be back -- like the wildly successful American Ideat competition and Iron Painter -- as well as new surprises.
Check back... We've just finalized the rest of the schedule so will have updates over the next few days.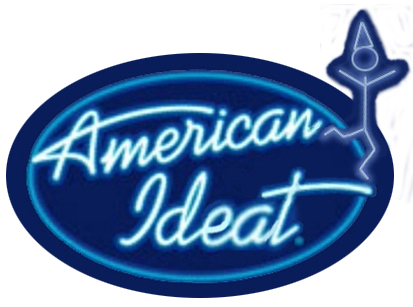 for more information
e-mail ideat village